Glowing Skin Starts With Fresh, Organic Botanical Oils.
Forget all the oil-free propaganda. Want skin that turns heads?
Welcome Moisturizing Oils For Your Face.
THE ROOT SCIENCE DIFFERENCE
What's In Our Bottles…
Organic Nutrient-Dense Botanical Oils
We use only 100% Organic Botanical oils in our facial moisturizers, plain and simple. What does this mean? This means that our formulas contain the highest-grade unrefined oils available, providing your skin with true nourishment, maximum potency and extreme healing properties.
Real Ingredients = Real Results!
Made To Order With Fresh Ingredients
Our organic skin care line is handcrafted in small, made to order batches. When you order, we make it. By delivering you products with fresh ingredients and no synthetic preservatives, your skin is getting the most active and effective inherent vitamins, minerals and antioxidants, without all that toxic stuff!
Uncompromised Quality = Real Results!
Only Ingredients With Powerful Skin Benefits
We never use artificial ingredients such as petroleum, sulfates, parabens, synthetic preservatives, artificial colors or fragrances. We also never use those cheap filler ingredients like water to dilute or cheapen our products. Our ingredients start as a seed and are hand picked for their amazing skin benefits, the way skin care should be.
True Potency = Real Results!
Formulas That Deeply Penetrate The Skin
Many skin care products use highly refined ingredients, formulated in labs. The end result: products that sit on your skin's surface, creating a film that can suffocate and clog pores. Our organic oils on the other hand, resemble your skin's own natural oils, penetrating deep layers of the skin, strengthening the underlying tissue.
Natural Absorption = Real Results!
HOW WILL ROOT SCIENCE ENHANCE MY SKIN?
Experience All These Amazing Benefits:

Reduce & Prevent Signs of Aging
Tamanu Oil promotes the formation of new cells,
reducing fine lines and wrinkles
Rosehip Seed Oil combats premature skin aging,
UV damage, and age spots
Sea Buckthorn Oil encourages collagen production
and reduces inflammation

Deeply Hydrate & Nourish
Organic, naturally extracted, cold pressed oils
penetrate the deeper layers for superior hydration
Organic oils contain vitamins, minerals, efa's,
antioxidants, antibacterial, & antiviral properties
Organic oils resemble your skin's own
sebum (oil), allowing for optimal absorption
and penetration of nutrients

Eliminate Breakouts & Even Skin Tone
Jojoba Oil unclogs pores and
reduces excess oil production
Helichrysum Essential Oil accelerates
the healing of acne, scars and lesions
Carrot Essential Oil soothes skin irritation
and reduces redness

Repair, Protect & Rejuvenate
Jojoba Oil acts as a protective barrier
and repairs with its abundant vitamin content
Tamanu Oil repairs severe skin ailments
and rejuvenates distressed, tired skin
Rosehip Seed Oil aids in the healing process
of wounds, scars, acne, and protects
skin from free-radicals
WHAT REAL PEOPLE WITH REAL RESULTS HAVE TO SAY…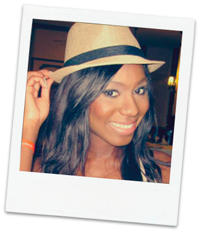 "Root Science saved my face!!! Unfortunately I am getting older and the products that once worked for me are no longer doing the trick. I have dark, oily skin, but lately I've been getting pimples and dry skin, causing dark streaks across my face. I wear makeup everyday, so I needed something to wash it off without stripping my face of its natural oil. I began using the starter kit and within a week I saw results. My face became softer, brighter, and to my surprise no pimples! The hyper-pigmentation is slowly fading and I can't wait to have my flawless skin back. Once a skeptic now a believer."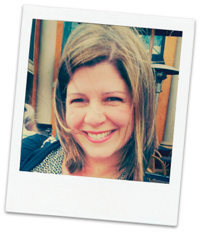 "Absolutely ADDICTED to this product! Thankful that you send a sample before purchase – its like gold in my house. I cannot go without it now. I not only use it on my face but I also started using it on the eczema on my hands. It fixes the bleeding cracked skin on my hands within 24 hours… something my prescription medication used to take at least 7 days to do.  My manicurist even mentioned how much better the skin on my hands was. LOVE that its organic as well.  So happy to have heard about this product. Liquid gold!"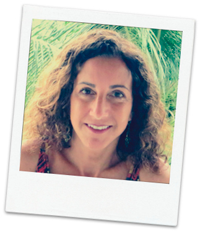 "I am a 53 year old woman with maturing skin, which has only become drier with age. I use your skin moisturizer for aging skin, and find it to be very moisturizing without feeling greasy. When applied, it goes on smooth and soaks right into my skin, leaving it feeling smooth and soft with no greasy film. It is so gentle that I even use it under my eyes. It does not have a strong perfume scent, only a light calming aromatic fragrance."
You Are Just A Few Drops Away From Healthier Glowing Skin!