Description

Natural & Organic
Ingredients

Vegan &
Cruelty-Free

Made Fresh In
Small Batches

Powered By
Science & Nature

No Artificial Fragrance,
Color Or Fillers

Recyclable Glass
Packaging

Natural & Organic
Ingredients

Vegan &
Cruelty-Free

Made Fresh In
Small Batches

Powered By
Science & Nature

No Artificial Fragrance,
Color Or Fillers

Recyclable Glass
Packaging
---
What Is It
Bare is a facial serum for sensitive skin in need of a moisture treatment that promotes calm, healthy-looking skin. Supercharged with revitalizing nutrients and protective antioxidants, our proprietary formula is brimming with botanical oils and extracts with exceptional benefits to sensitive, blemish-prone and environmentally stressed skin. Omega fatty acids visibly plump and soften as our Nordic Antioxidant Complex™ creates the ideal environment for a calm and happy complexion. Each drop delivers a potent dose of glow-inducing phytonutrients that nourish and rejuvenate while providing all day moisture.
Why It's Different
A biocompatible formula made with superior quality, organic, cold-pressed botanical oils and CO2 plant extracts. Does not contain essential oils, fragrance, synthetic ingredients or fillers.
Formulated Without
Fragrance, Essential Oils, Silicones, Artificial/Natural Colorants, Fillers, Emulsifiers, Thickeners, Synthetic Preservatives.
---
Size
1 fl oz / 30 ml / 3 Month Supply (Approx.)
Consistency
Medium weight. Provides enough moisture to replace the need for additional creams or lotions.
Key Ingredients
Nordic Antioxidant Complex™, Calendula CO2, Black Cumin CO2, Tamanu Oil, Squalane, Vitamin E
Skin Concerns
Sensitivity, Blemishes, Redness, Wrinkles, Pregnancy
Skin Types
Sensitive, Blemish-Prone, Environmentally Damaged
When To Use
Use AM & PM as a daily facial moisturizer.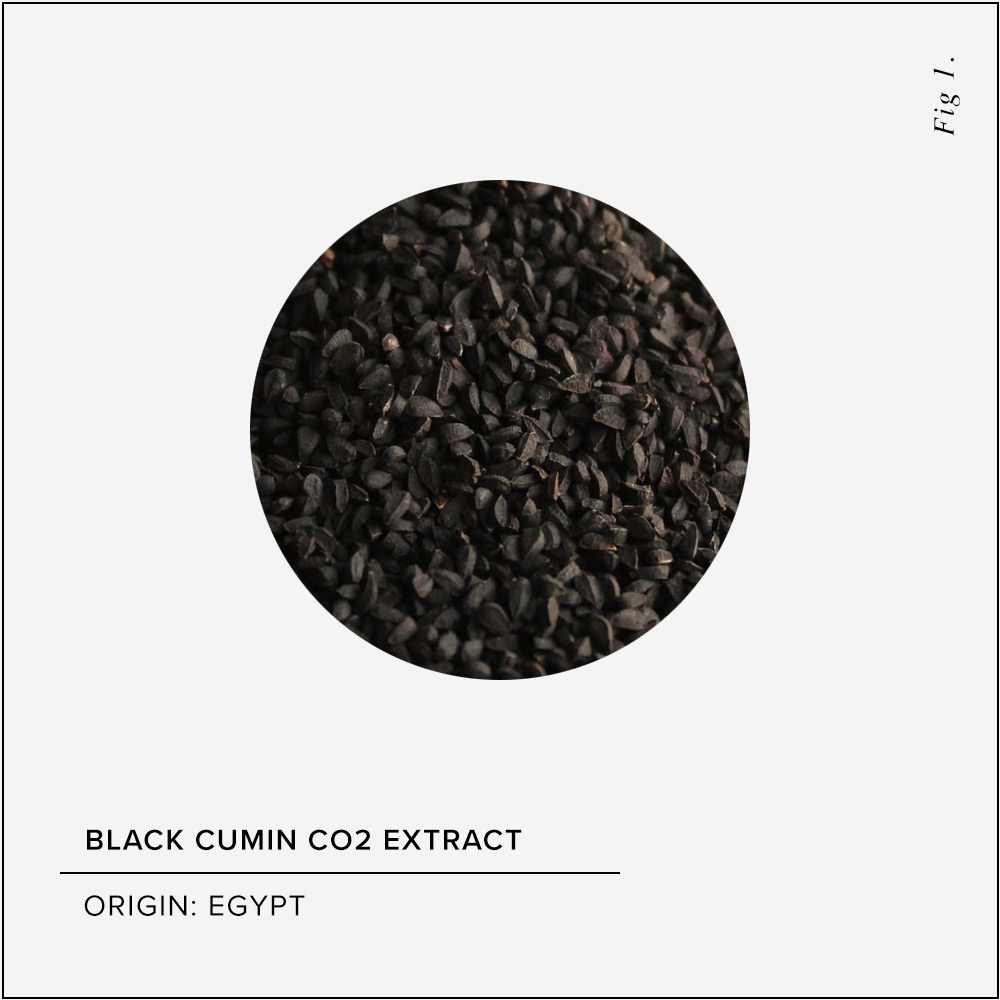 Clear
One of nature's most powerful oils – helps to reduce the appearance of blemishes and congestion.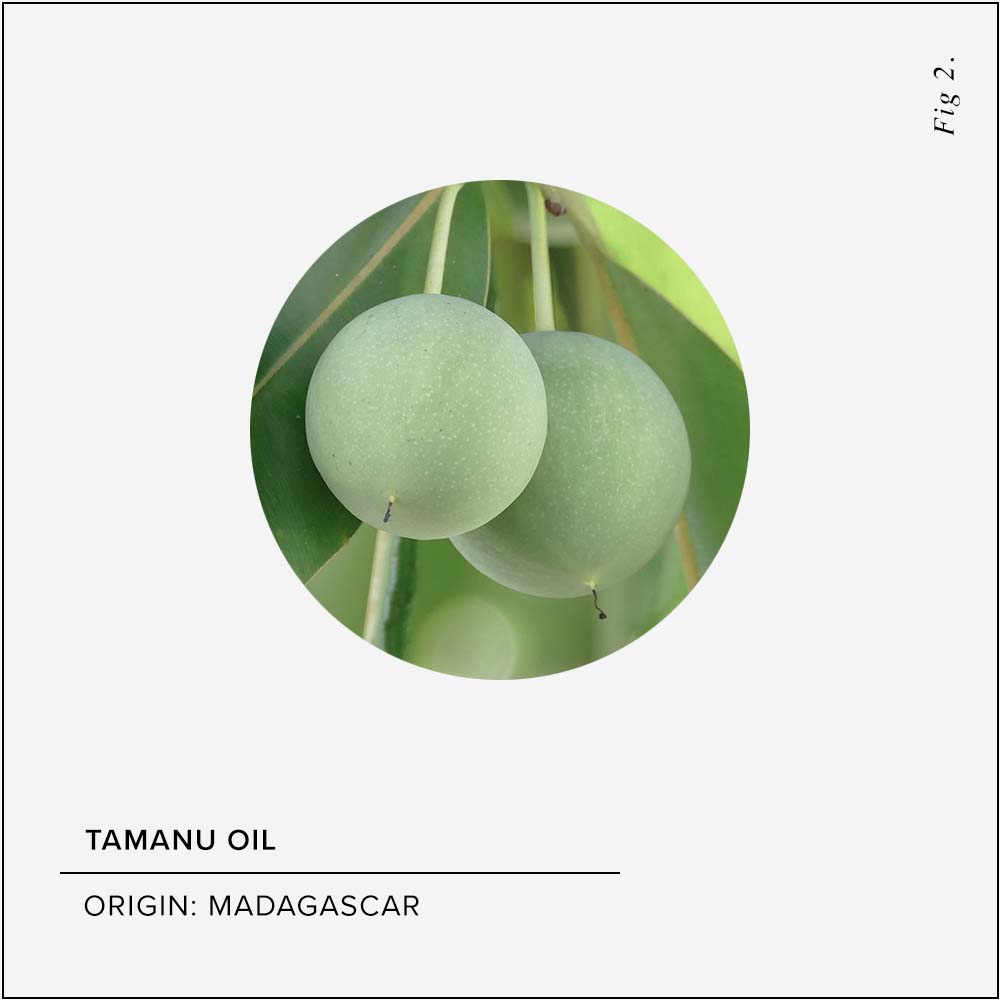 Renew
A potent source of skin-beneficial phytocompounds, rejuvenating fatty-acids and protective antioxidants.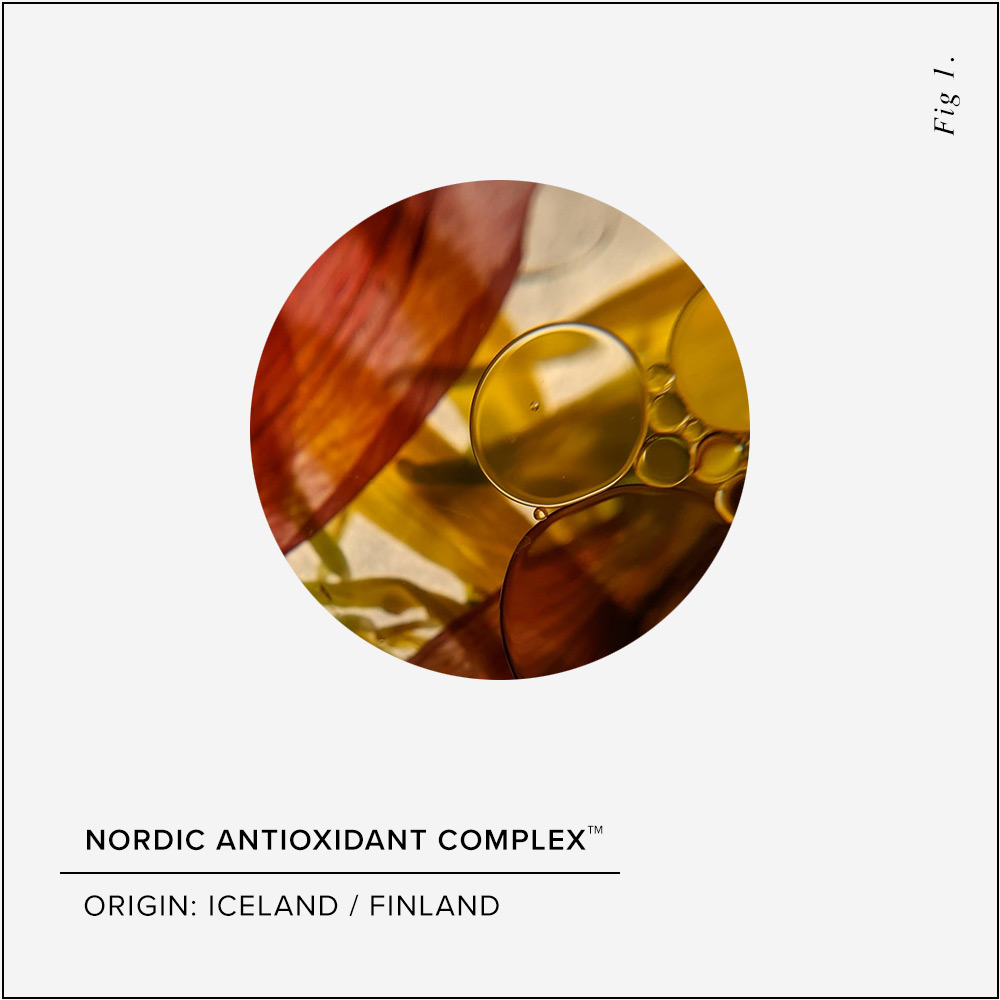 Protect
Powered by Arctic Black Currant, Sea Buckthorn, Oat and Icelandic Astaxanthin, our proprietary Nordic Antioxidant Complex™ drapes skin in a potent cocktail of skin transformative antioxidants, nutrients and phytocompounds.
How To Use
Use morning and evening. Apply 1 pump to freshly cleansed skin, after water-based products. Formula fully absorbs after a few minutes, revealing skin that's silky soft to the touch. Provides all day moisture, eliminating the need for an additional moisturizer.
Pro-Tip
Apply to damp skin, preferably after our hydrating toner. Use any excess serum on neck and chest.
Calm, Healthy Skin
With Just A Few Drops

Our Nordic Antioxidant Complex™ is a comprehensive antioxidant system that protects, corrects, nourishes and calms skin

Supercritical CO2 extractions of Black Cumin, Raspberry and Calendula work in harmony to visibly clear, calm and revitalize skin

Milk Thistle acts as a powerful antidote for sensitive skin, rich in polyphenols, namely sylamarin, helping to visibly calm redness and promote a healthy looking barrier
Raising The Bar
We believe your skin deserves only the very best, so we ditched the cheap fillers, fragrance, colorants and marketing gimmicks.
Bare Essential Nutrient Serum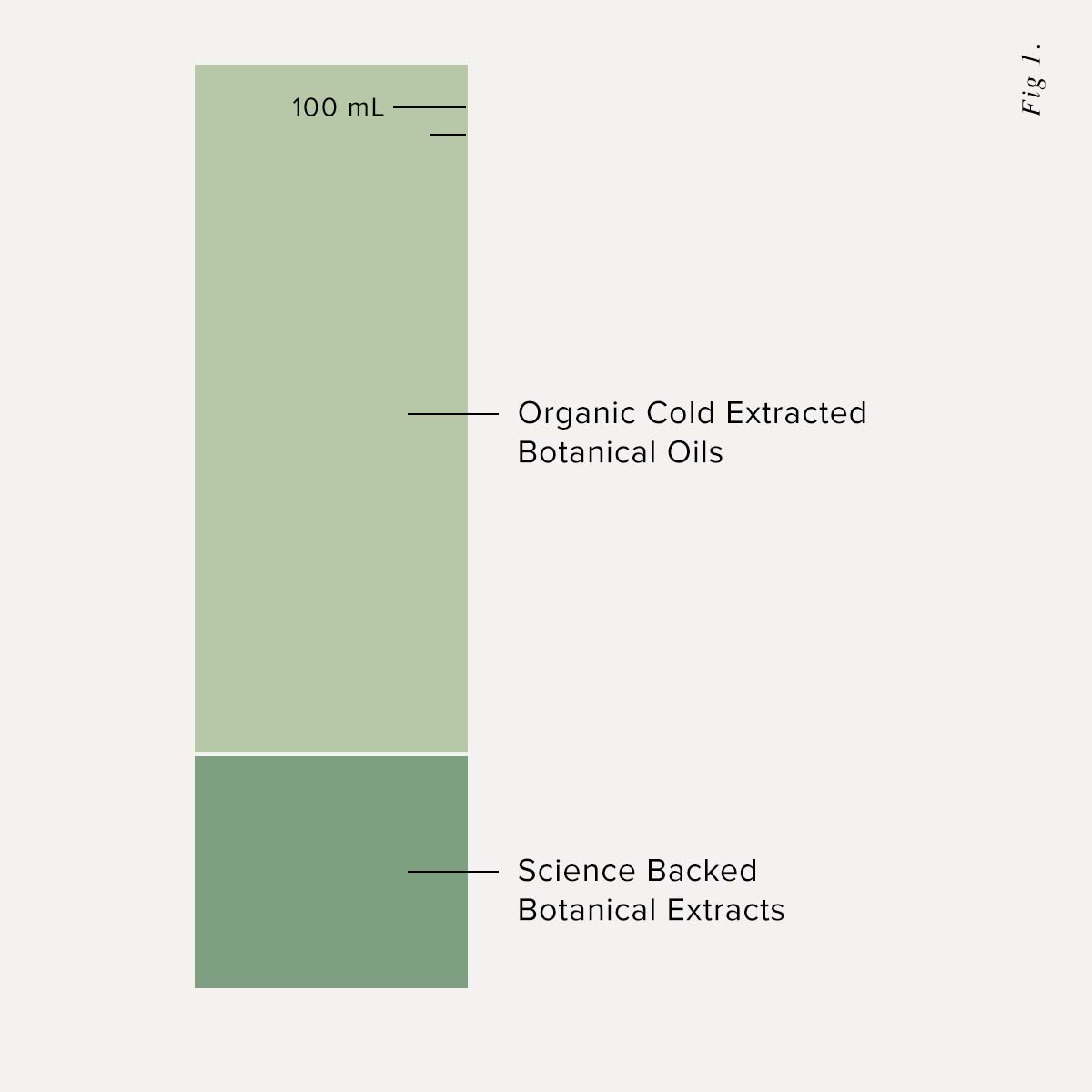 *Bottled in violet glass with pump for maximum protection against light degradation and oxidation.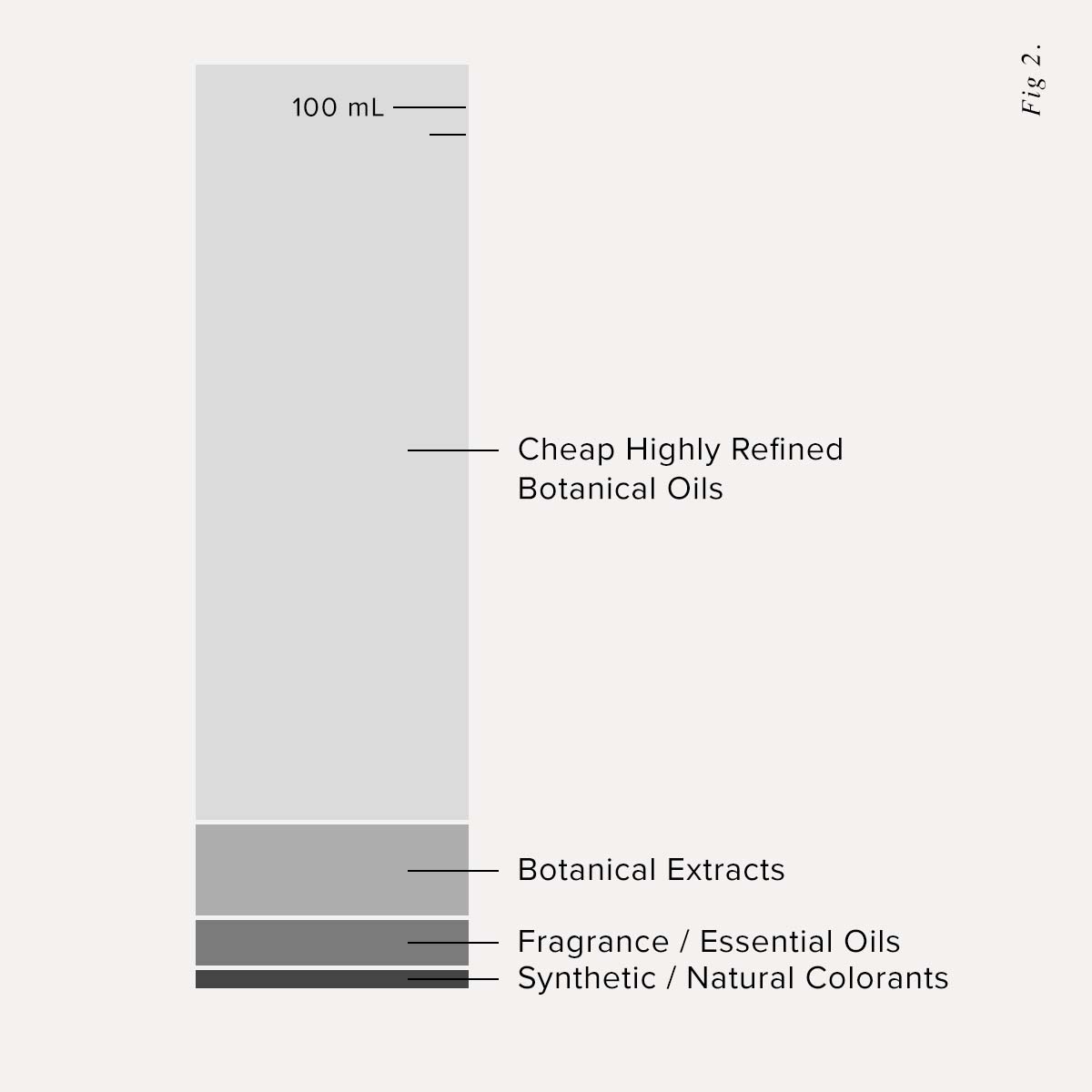 *Commonly housed in clear and/or plastic bottles with droppers.
Our Mission:
Your Best Skin
We're on a mission to care for your skin with the very best from science and nature. This may sound like something you've heard before, but in an industry known for empty promises and greenwashing, we're here to do better.
---
Iceland Inspired
Inspired by our founder's birthplace, our proprietary antioxidant complex, featured in Bare, is sourced from the Nordic countries of Iceland and Finland; uniting four of nature's most potent actives to form a comprehensive antioxidant system that protects, corrects, nourishes and calms your precious skin.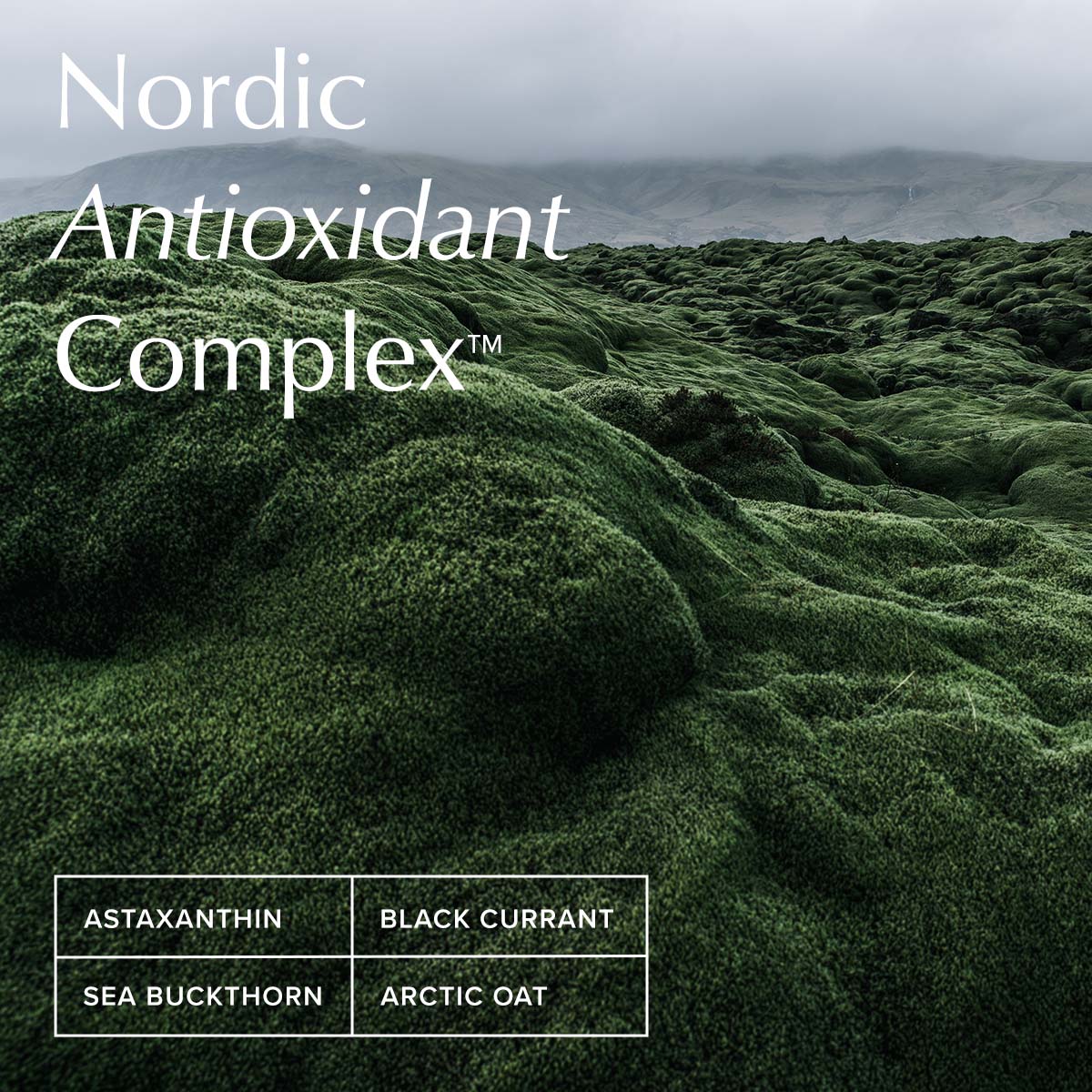 Frequently Asked Questions
---
Can I use Bare if I have oily skin?
Absolutely! We use a special blend of oils that's highly beneficial to oily and blemish-prone skin. In fact, Bare can actually help your skin regulate oil production.
Can I use Bare with retinol?
Yes, Bare pairs very well with retinol and can help to minimize retinol caused irritation and flaking.
Does this replace my moisturizer?
Yes, many of our customers find that our moisturizing serums replace the need for a cream or lotion.
Have more questions? Contact us here.