Description
What Is It
Bare is a facial serum designed for sensitive skin in need of a daily moisture treatment that supports and maintains healthy skin function. Comprised of botanical oils and plant extracts selected for their exceptional benefits to sensitive, blemish-prone and environmentally stressed skin.  Nutrient-rich botanical oils replenish moisture while soothing plant extracts create the ideal environment for a calm and happy complexion. Each drop delivers a potent dose of nutrients and antioxidants to strengthen, nourish and protect your complexion.
Why It's Different
A concentrated, biocompatible formula made with organic, cold-pressed oils and CO2 plant extracts. Contains no essential oils, fragrance, synthetic ingredients or fillers.
Size
1 fl oz / 30 ml / 3 Month Supply (Approx.)
Consistency
Medium-weight. Provides enough moisture to replace the need for additional creams or lotions, yet sinks into skin effortlessly.
Features
18 Active Organic and Natural Ingredients
Skin Concerns
Sensitivity, Blemishes, Redness, Wrinkles, Pregnancy
Skin Types
Sensitive, Blemish-Prone, Environmentally Damaged
When To Use
Daily AM & PM.
"
This is ultimately the product that I had been missing. My skin is loving it. My skin has not felt this soft in years.
Carley
Why It Works
Clear
Black Cumin Sourced from Egypt
One of nature's most powerful anti-inflammatory oils – contains antibacterial, antihistamine and astringent properties that target blemish causing bacteria and skin irritation.
Renew
Tamanu Oil Sourced from Indonesia
Renown for its exceptional healing benefits to skin – antibiotic, antimicrobial, antioxidant, anti-inflammatory properties deeply rejuvenate and counteract visible environmental damage.
Protect
Calendula CO2 Extract Sourced from Germany
An ancient skin healer that's been used as a medicinal herb for centuries. Contains antioxidants and regenerative properties, helping to minimize visible signs of redness and irritation.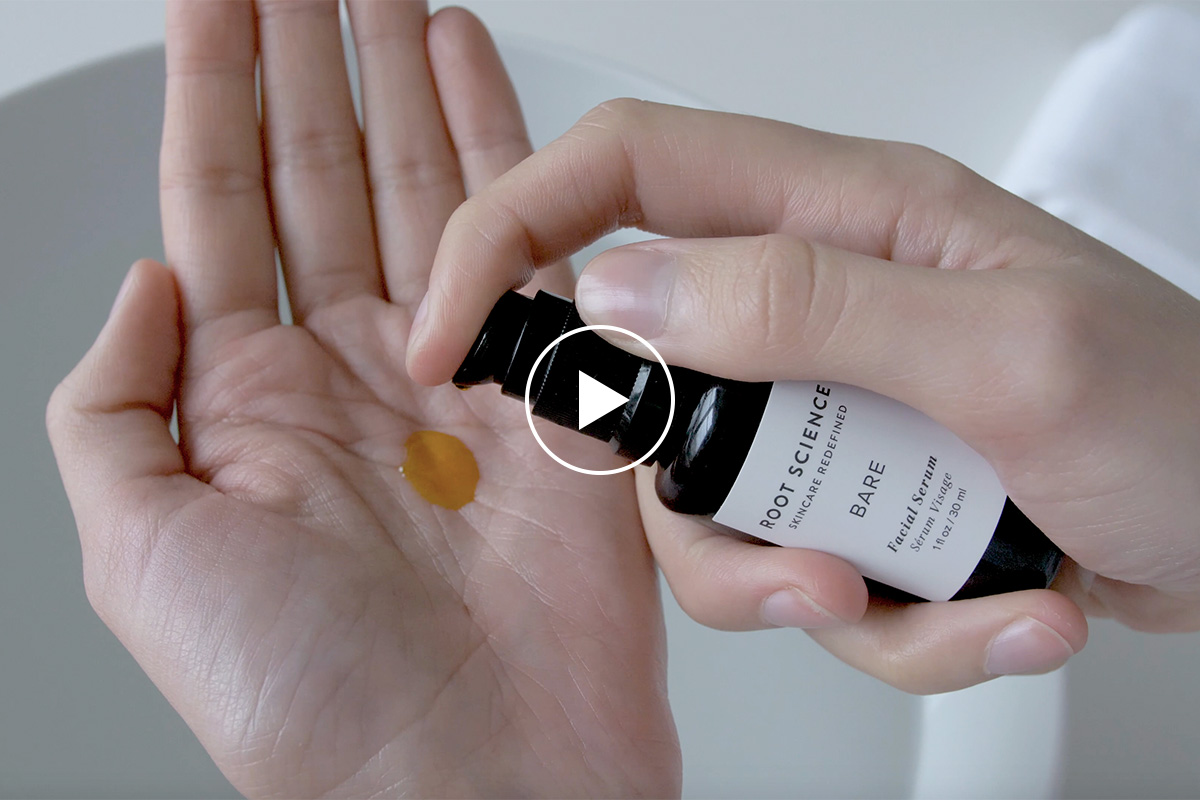 The Experience
Delicate notes of sweet Pomegranate and hints of nutty Argan reunite skin with nature's purest actives. Serum warms in the palm of your hand and nutrients are gently massaged into skin. Lavish botanicals drench complexion in glow activating vitamins as moisture rich oils quickly absorb, revealing perfectly primed skin and a new state of health.
Healthy Ingredients
For Healthy Skin
We trust in nature's ability to transform, nurture and protect. Powered by fresh botanical oils sourced from organic growers committed to quality, Bare serum drapes your sensitive skin in protective antioxidants and soothing plant extracts, promoting a calm and healthy complexion.
Exceptional Quality
For Glowing Results
We meticulously handcraft our formulas in small batches using top quality ingredients sourced from around the world. We house our formulas in violet glass for optimal protection against light degradation. Our concentrated formulas are made without fillers or water, for unparalleled freshness and efficacy.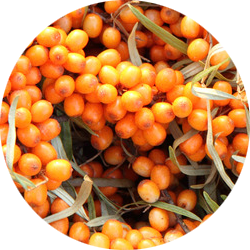 Featured Ingredient: Sea Buckthorn Oil
Native to both Europe and Asia, Sea Buckthorn use dates back thousands of years. It's been recorded in Tibetan medical texts and described as the miraculous berry by ancient Greek scholars. Sea Buckthorn possesses properties that help nourish, revitalize, and restore severe skin ailments such as acne, eczema, dermatitis, skin ulcers, hyper pigmentation and severe skin damage caused by radiation. Along with its astounding healing powers it is also one of nature's anti-aging secrets, giving skin a youthful appearance by promoting cell regeneration. For these spectacular reasons, we use Sea Buckthorn Oil in almost all of our facial moisturizer formulas. Learn more about the benefits of botanical oils here.
 Natural · Organic · Cruelty Free · Vegan · Made in Portland, OR.