Description

Natural & Organic
Ingredients

Vegan &
Cruelty-Free

Made Fresh In
Small Batches

Powered By
Science & Nature

No Artificial Fragrance,
Color Or Fillers

Recyclable Glass
Packaging

Natural & Organic
Ingredients

Vegan &
Cruelty-Free

Made Fresh In
Small Batches

Powered By
Science & Nature

No Artificial Fragrance,
Color Or Fillers

Recyclable Glass
Packaging
---
What Is It
Bright is an advanced eye treatment and moisturizer in one, blending the best of science and nature to address multiple signs of aging around the eyes. Harnessing the skin transformative powers of stabilized Vitamin C, purified Bakuchiol and Arjuna extract, Bright targets fine lines, wrinkles, dark circles and puffiness. Our Nordic Antioxidant Complex™ boosts efficacy and nourishes skin with a potent cocktail of protective Astaxanthin, calming Oat, corrective Sea Buckthorn and rejuvenating Black Currant. Our biocompatible delivery system, featuring Squalane and omega-rich French Blackberry, deeply moisturizes for skin that feels silky soft to the touch. With consistent use, this highly concentrated formula promotes a firmer, brighter, re-energized-looking eye area.
Why It's Different
A biocompatible, anhydrous (water-free), self-preserving formula made with organic, cold-extracted botanical oils and science-backed ingredients.
Formulated Without
Fragrance, Essential Oils, Silicones, Artificial/Natural Colorants, Fillers, Emulsifiers, Thickeners, Synthetic Preservatives.
---
Size
0.34 fl oz / 10 ml / 3 Month Supply (Approx.)
Consistency
Light
Key Ingredients
3% Stabilized Vitamin C, 0.5% Bakuchiol, Nordic Antioxidant Complex, Lupine Extract, Date Extract, Vitamin E, Arjuna Extract
Skin Concerns
Fine Lines and Wrinkles, Loss of Firmness, Dark Circles and Dryness
Skin Types
All Skin Types
When To Use
Daily AM & PM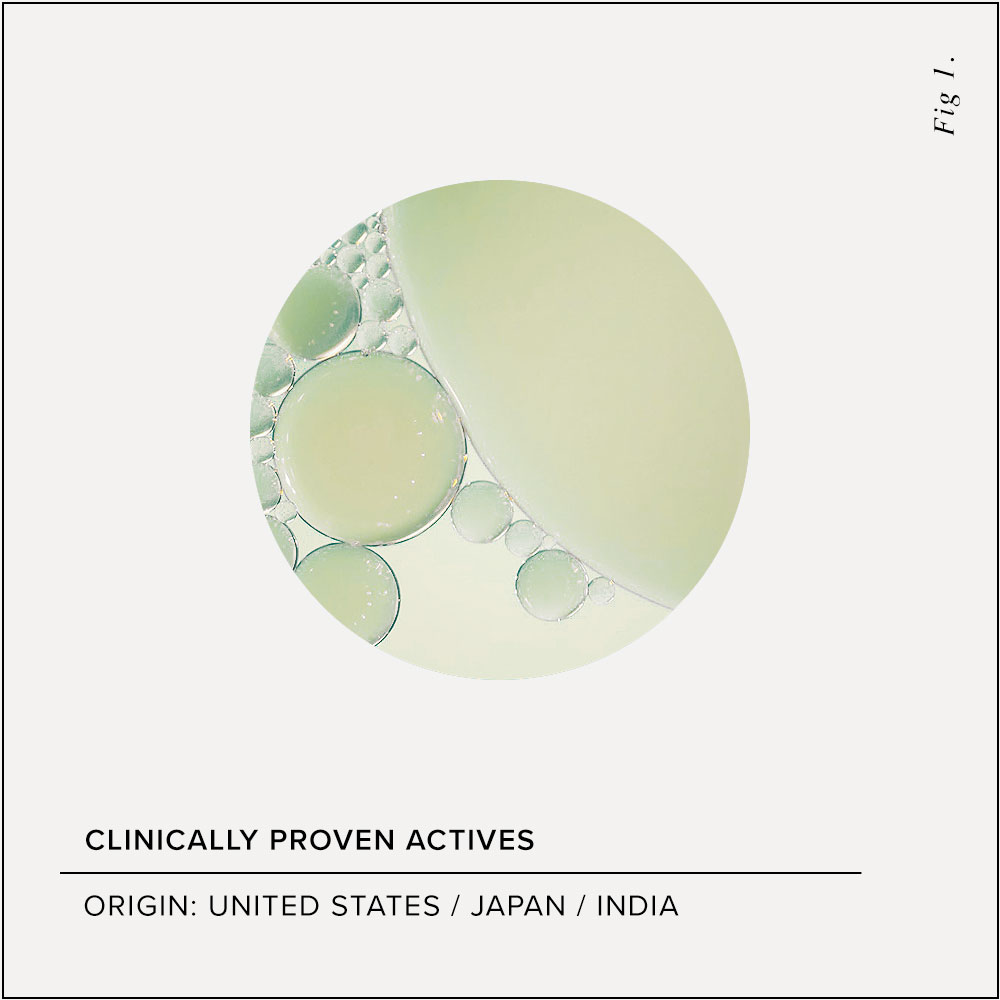 Brighten
Stabilized Vitamin C, non-gmo Vitamin E, and purified Bakuchiol visibly improve skin tone and soften the look of fine lines and wrinkles.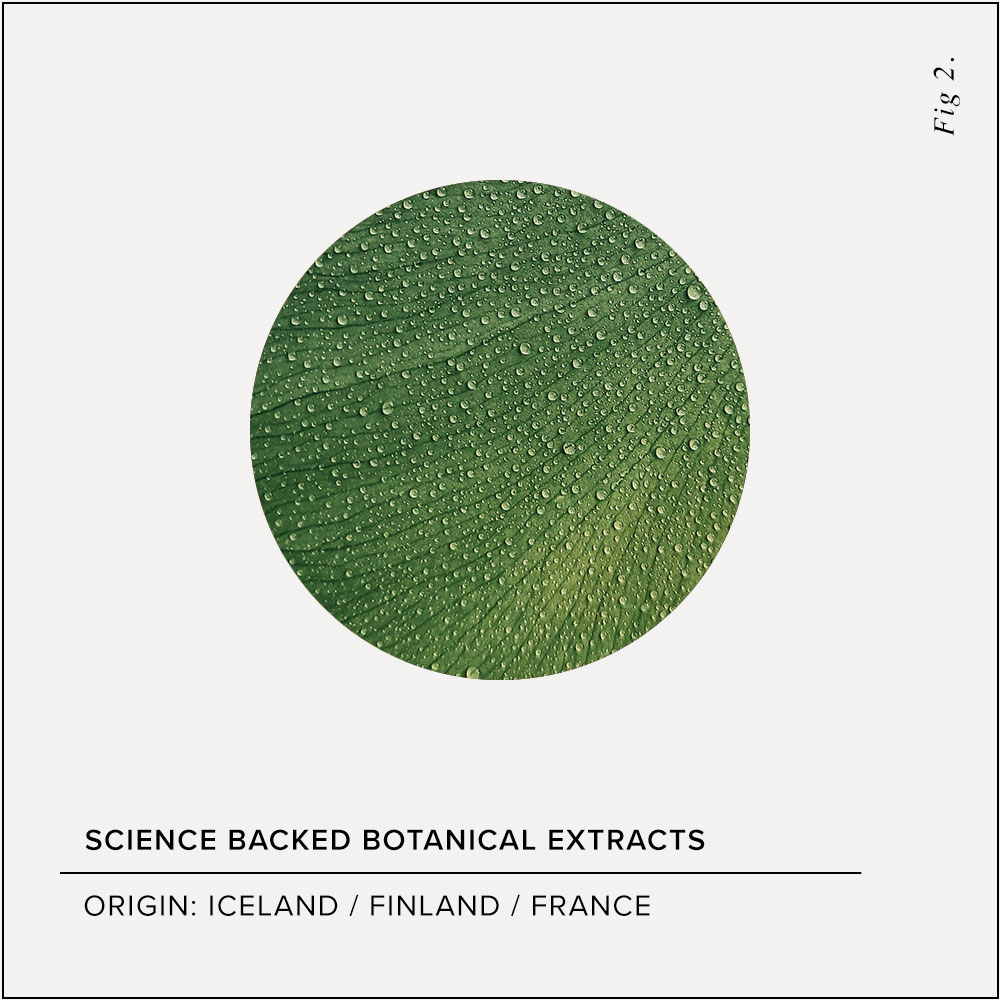 Firm
Extracts of Arjuna, Date and Lupine reduce the appearance of dark circles, puffiness and loss of firmness, minimizing the look of fatigue around the eyes.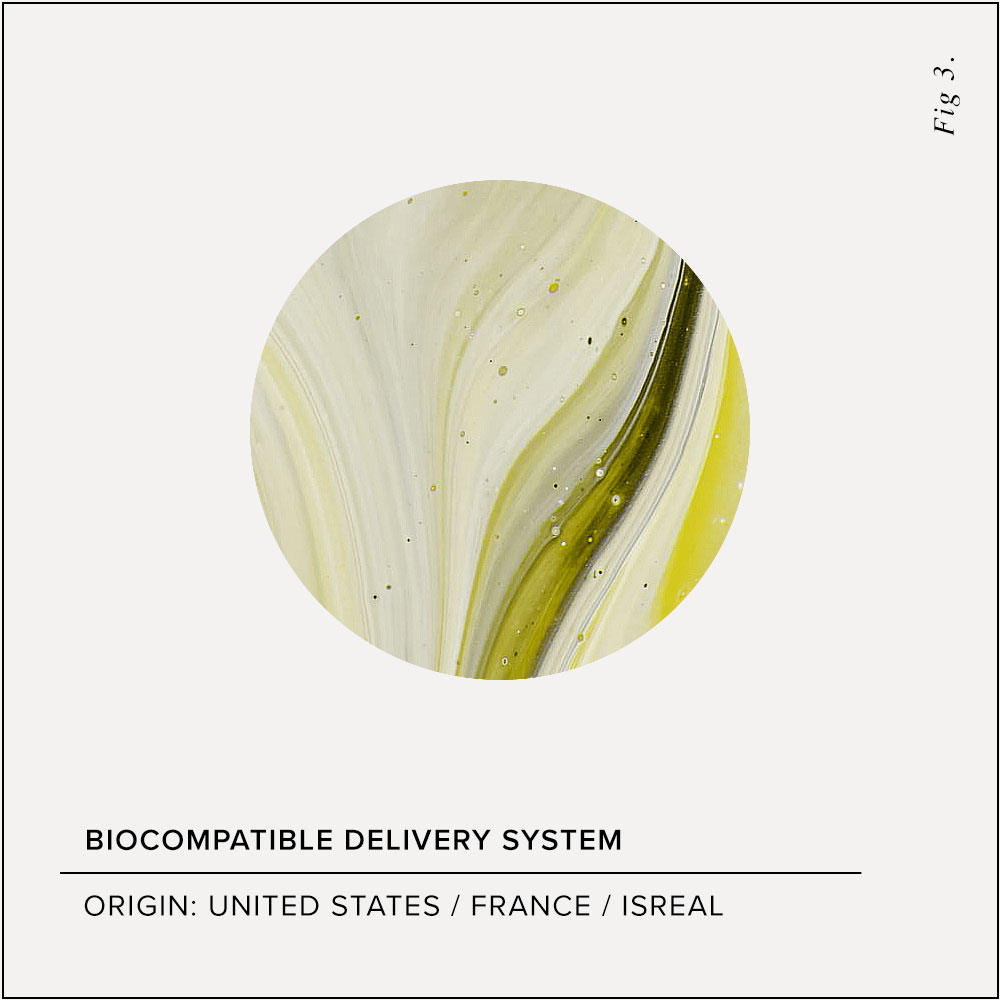 Nourish
Squalane, Jojoba, Blackberry and Raspberry deliver nourishing moisture and act as a biocompatible delivery system for vitamins, antioxidants and omega fatty acids.
How To Use
Morning and evening, dispense 1 to 2 drops onto finger tips and apply to freshly cleansed skin, gently patting serum around eye area, avoiding eye lids. Serum fully absorbs after a few minutes, revealing skin that's silky soft to the touch. Provides all day moisture, replacing the need for additional creams or lotions.
Pro-Tip
Apply to damp skin, preferably after applying our hydrating toner. Use any excess serum on neck or back of hands.
An Eye Treatment
For The Label Readers
13 powerful plant extracts target visible signs of aging, dark circles and puffiness
---
Science-backed Vitamins C & E visibly brighten and protect
---
Bakuchiol delivers retinol-like results, reducing the look of fine lines and wrinkles, without irritation
---
Icelandic Astaxanthin provides superior antioxidant benefits
Raising The Bar
We believe your skin deserves only the very best, so we ditched the cheap fillers, fragrance, colorants and marketing gimmicks.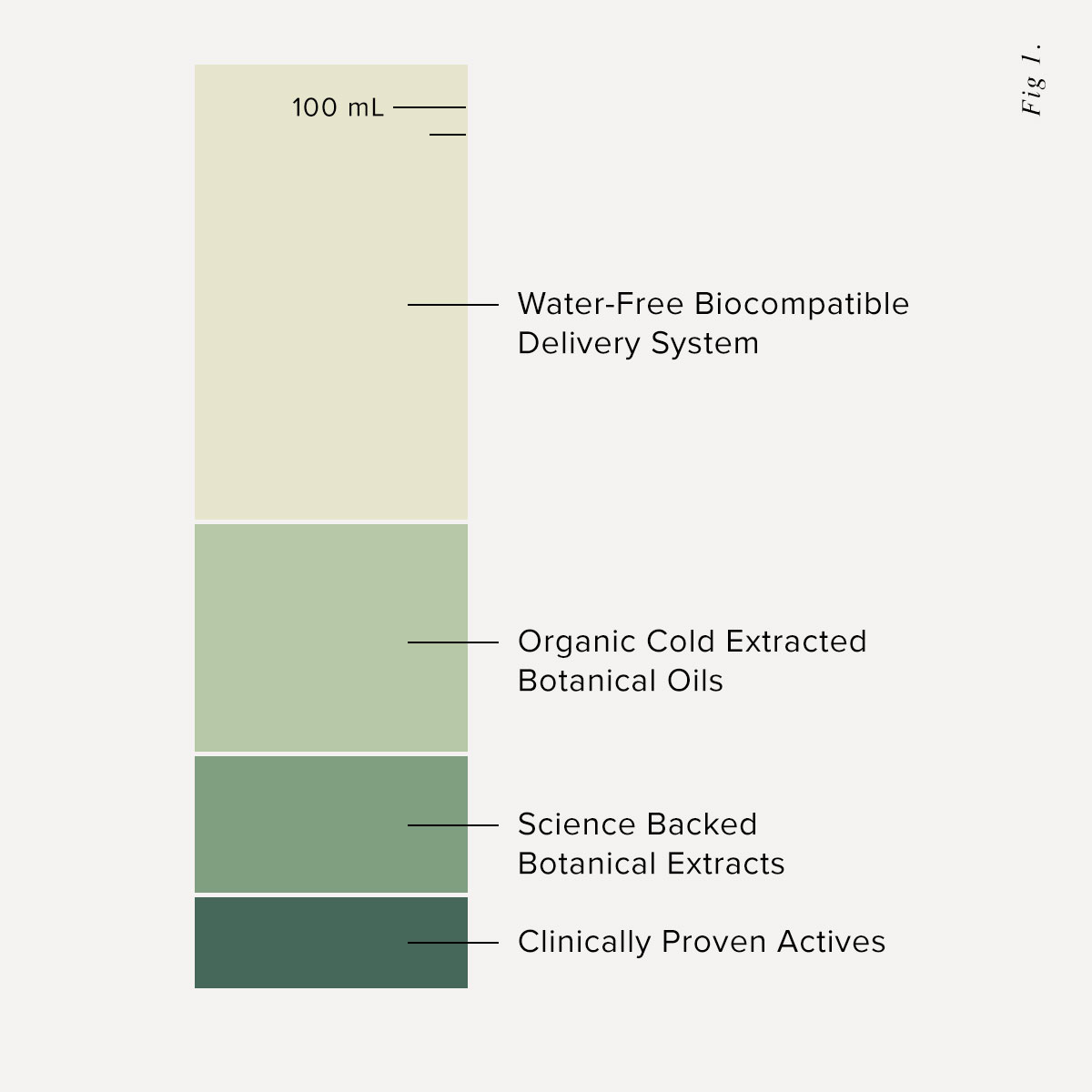 *Bottled in violet glass with pump for maximum protection against light degradation and oxidation.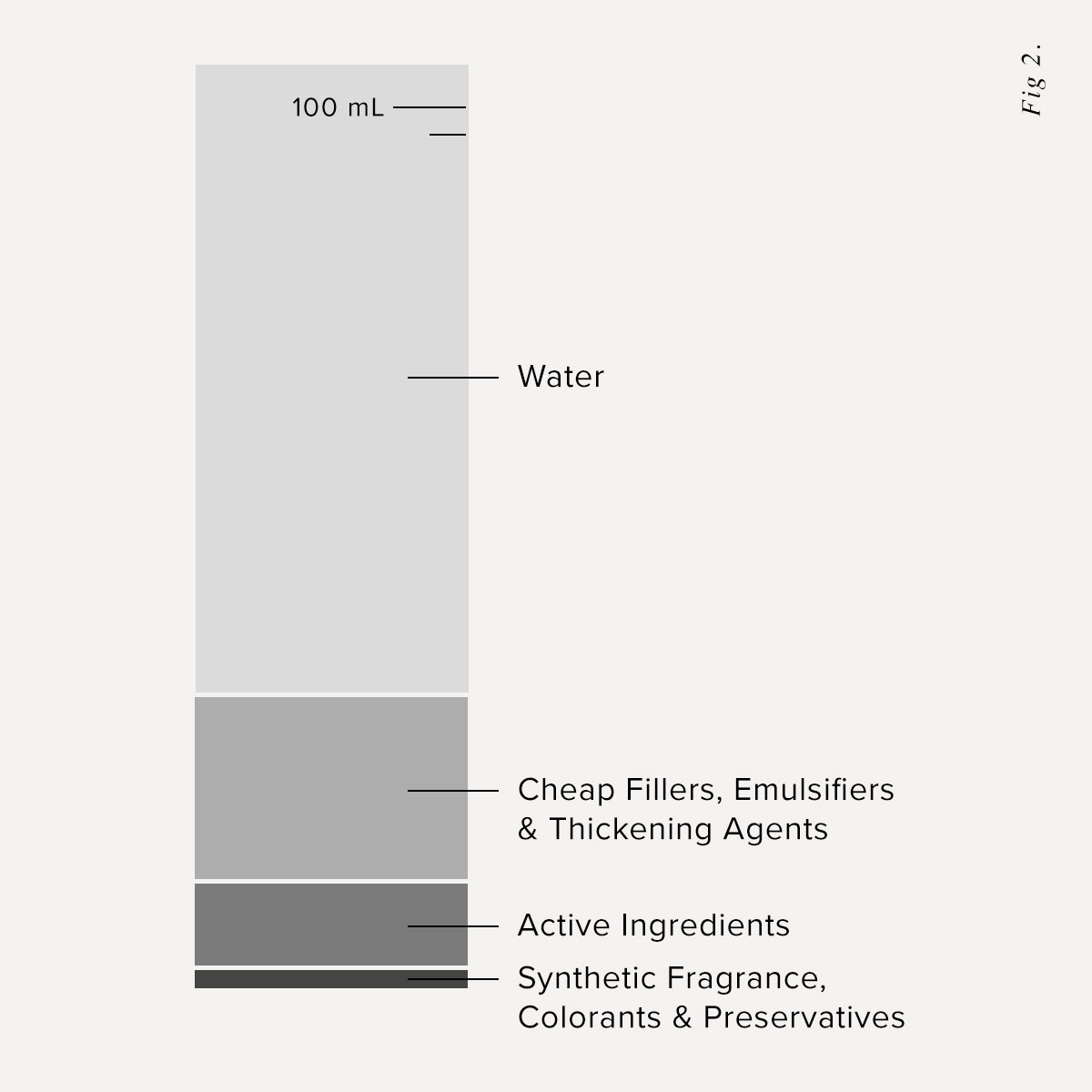 *Commonly housed in
clear and/or plastic jars.
Our Mission:
Your Best Skin
We're on a mission to care for your skin with the very best from science and nature. This may sound like something you've heard before, but in an industry known for empty promises and greenwashing, we're here to do better.
---
Iceland Inspired
Inspired by our founder's birthplace, our proprietary antioxidant complex, featured in Bright, is sourced from the Nordic countries of Iceland and Finland; uniting four of nature's most potent actives to form a comprehensive antioxidant system that protects, corrects, nourishes and calms your precious skin.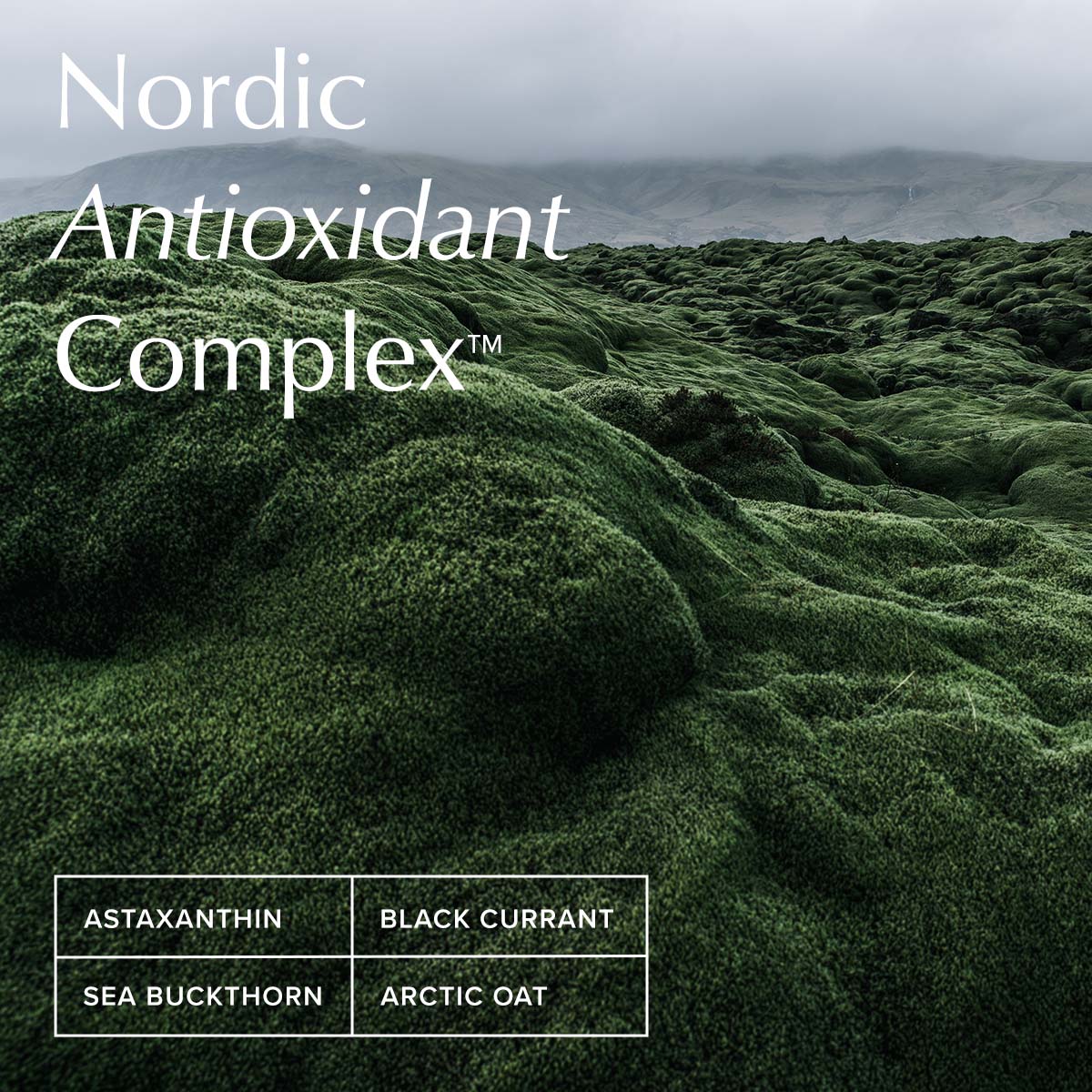 Frequently Asked Questions
---
Can I use Bright with my other skincare products?
Yes. Bright can be used with creams, lotions, as well as treatments like retinol. Apply Bright after water-based toners, serums and gels and before creams, lotions and balms.
How long until I see results?
As skin cells renew every 28 days on average, your skin needs a bit of time to show visible results when starting a new product. You may immediately notice softer, healthier-looking skin, but studies on ingredients such as Vitamin C and Bakuchiol (found in Bright) show us that skin typically needs 12 weeks for dramatic results, which is why we recommend you stick with it for a minimum of 3 months. Consistency is key, very much like diet and exercise, and results only get better with time.
What makes Bright different from other eye treatments?
For far too long, mainstream skincare products have been formulated around keeping costs low, extending shelf life and focusing on sensory pleasers like fragrance and colors. In addition, most skincare formulas are 60-80% water, which means they require emulsifiers, thickeners and often harsh preservatives to keep them shelf stable. Made with low quality ingredients, the resulting products are not only less effective, but are often filled with questionable ingredients with no direct skin benefits; like light reflectors (aka glitter) and synthetic colorants to make your cream purple or blue. Cheap fillers, artificial fragrance and colorants have no place on our skin.
At Root Science, we're challenging the status quo by prioritizing purity, quality and efficacy above all. Our anhydrous formulas (free from water) means no harsh preservatives, emulsifiers, fillers, solvents or questionable ingredients (your skin's microbiome will thank you). Instead, our formulas are powered by skin loving ingredients such as organic botanical oils, science-backed botanical extracts and clinically proven cosmetic ingredients.
Have more questions? Contact us here.