Description
Shea Butter
Sourced from Ghana
Rich in essential fatty acids, phytosterols and allantoin, protects skin from moisture loss and softens complexion.
Calendula Flower
Sourced from United States
A time-honored and renown skin soother that contains carotenoids, protecting skin from environmental stressors and reducing appearance of redness.
Olive Oil
Sourced from Italy
Oleic and linoleic essential fatty acids promote healthy skin barrier function as antioxidants protect against age accelerating free-radicals.
The Process
Shea butter is sourced raw and unrefined to ensure maximum nutrient content. Skin loving herbs are infused into nourishing botanical oils. 7 active ingredients are hand blended in synergistic quantities and soap is cold-processed and cured over an 8 week period. Tried and tested by real people to ensure maximum skin enhancing benefits.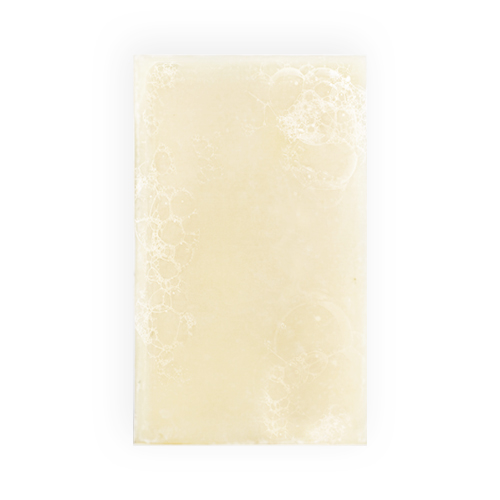 The Experience
Delicate notes of sweet earth tantalize senses. Concentrated ingredients activate with water and gentle massaging reveals a creamy cleanser. The rich, buttery lather rinses away the stress of the day and unveils a thoroughly cleansed and tranquil complexion. Soothing botanicals envelope and protect your renewed glow.
The Standard
Solid bar instead of conventional liquid cleanser eliminates dilution, preservatives and protects against water induced bacteria. Concentrated formula increases product longevity and nutrients. Purest form of organic + wildcrafted ingredients are preserved for skin safety and efficacy.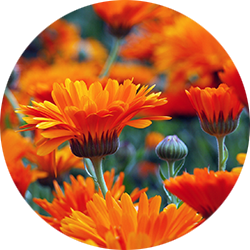 Featured Ingredient: Calendula
Calendula is native to the northern Mediterranean and has a long history of medicinal use. Calendula is renown for its effect on cellular regeneration, ideal for natural wound healing and acne. It contains anti-inflammatory, antimicrobial, and antiseptic properties, which aid in the prevention of infections. The carotenoids present in calendula fight eczema as well as fine lines and wrinkles.
Natural · Organic · Cruelty Free · Vegan · Made in Portland