Description
What Is It
Detox is a pure and potent facial mask formulated to clear, calm and correct. This supercharged formula unites deeply purifying mineral clays with soothing herbs to form a natural clarifying treatment that absorbs impurities from pores, minimizes blemishes, and improves skin texture.
Why It's Different
Our Detox mask is a concentrated powder formula made with 100% organic whole plants and mineral clays. Contains no fragrance or synthetic ingredients. Formula activates upon contact with water, ensuring each treatment is as fresh and potent as the next.
Size
1.7 oz / 48 g / 3 Month Supply (Approx.)
Skin Concerns
Blemishes, Clogged Pores, Congestion, Excess Oil, Skin Texture, Dullness, Pollution
Skin Types
Normal, Oily, Blemish-Prone, Combination, Sensitive
Features
11 Active Organic and Natural Ingredients
When To Use
1-2 x per week as full face mask.
Can be used as needed as blemish spot treatment.
Why It Works
Purify
Green Clay sourced from France
A chlorophyll-rich clay that draws impurities for pores, minimizes blemishes and stimulates healthy circulation.
Clarify
Neem sourced from India
Contains antibacterial properties that target acne-causing bacteria, reducing appearance of blemishes and minimizing recovery time.
Protect
Turmeric sourced from India
An antioxidant powerhouse that contains brightening curcumin and clarifying salicylic acid.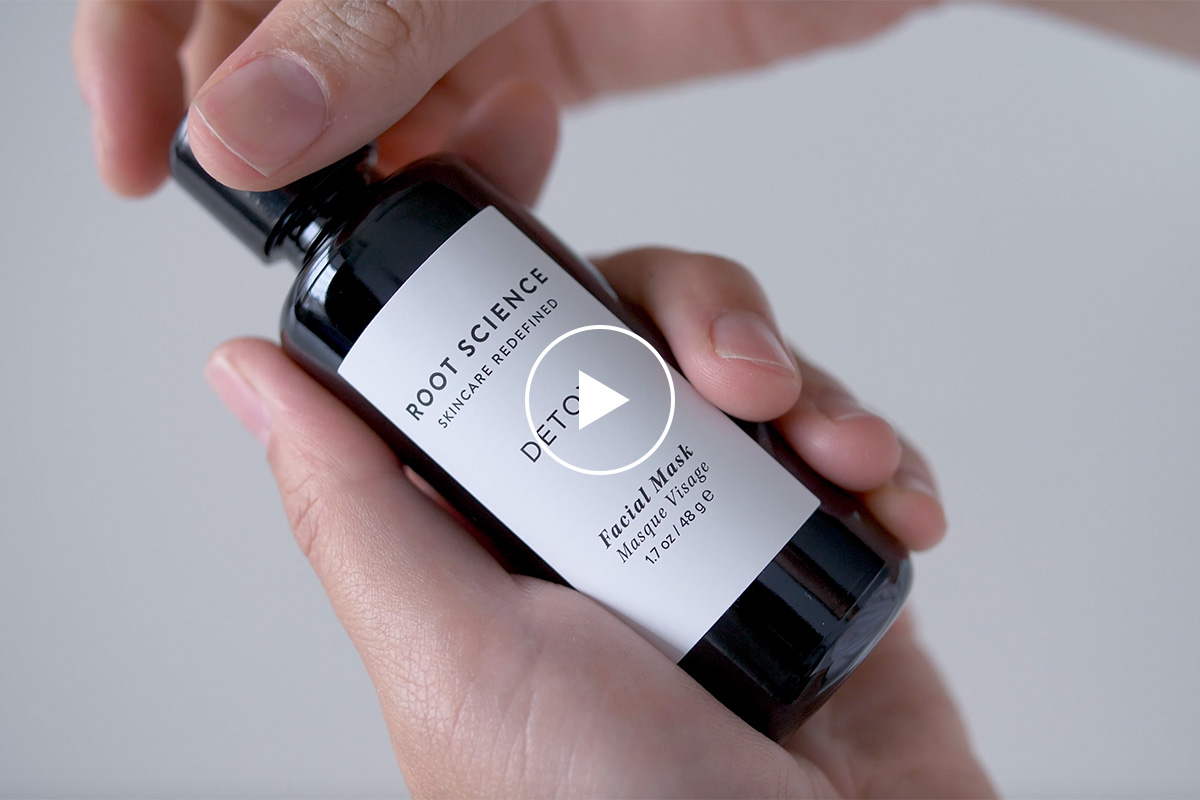 The Experience
Clarifying mineral clays and soothing herbs work in synergy to restore skin back to a state of harmony.  Concentrated powder formula activates upon contact with water and transforms into a fresh treatment. Rich velvet mud cools skin on contact, creating the ultimate at-home spa experience.
Healthy Ingredients
For Healthy Skin
We trust in nature's ability to transform, nurture and protect. Powered by fresh ingredients sourced from organic growers committed to quality, our Detox mask nourishes your skin with nutrient-rich botanicals and purifying mineral clays, unveiling a clear, calm complexion.
Exceptional Quality
For Glowing Results
We meticulously handcraft our formulas in small batches using top quality ingredients sourced from around the world. We house our formulas in violet glass for optimal protection against light degradation. Our concentrated formulas are made without fillers or water, for unparalleled freshness and efficacy.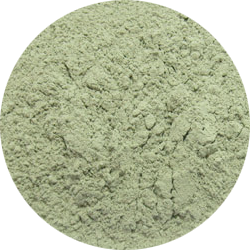 Featured Ingredient: French Green Clay
French Green clay, also known as Illite Clay or Sea Clay, is mined from bedrock quarries in France.  The clay we use at Root Science is of the highest quality, sun-dried, unrefined and contains no fragrance or additives. The use of mineral clay dates back thousands of years and has been used by people around the world for its miraculous skin benefits.  French green clay is a bio-mineral and contains natural minerals such as Silica, Calcium, Magnesium, Zinc, Iron, Copper, Potassium, Aluminum, Sodium, Selenium, Cobalt, Titanium, and Phosphorous. Along with the abundant mineral content, French green clay is also rich in phytonutrients, micro-algae and kelp.  These inherent properties are the reasons why French green clay is a powerhouse of skin benefits. French green clay is also highly prized for its ability to stimulate blood flow to damaged skin cells. It tones, tightens and rejuvenates your complexion as it absorbs oil, impurities and removes dead skin cells.  A savior for those with oily and problematic skin conditions such as acne. Learn more about the benefits of clay here.
 Natural · Organic · Cruelty Free · Vegan · Made in Portland, OR.