Description
What Is It
A skin transformative exfoliating powder comprised of smoothing botanicals, detoxifying mineral clays, therapeutic herbs, and vitamin C rich fruit extracts. This superfood treatment is designed to remove build up, smooth skin and naturally brighten complexion.
Why It's Different
A concentrated powder formula made with skin transformative plants and mineral clays. Free from foaming agents, fragrance, colorants and synthetic ingredients. Formula activates upon contact with water, ensuring each treatment is as fresh and potent as the next.
Skin Concerns
Uneven Skin Tone & Texture, Dullness, Congested Pores, Blemishes, Fine Lines & Wrinkles
Skin Types
All Skin Types
Features
22 Active Organic and Natural Ingredients
When To Use
1-3 x per week.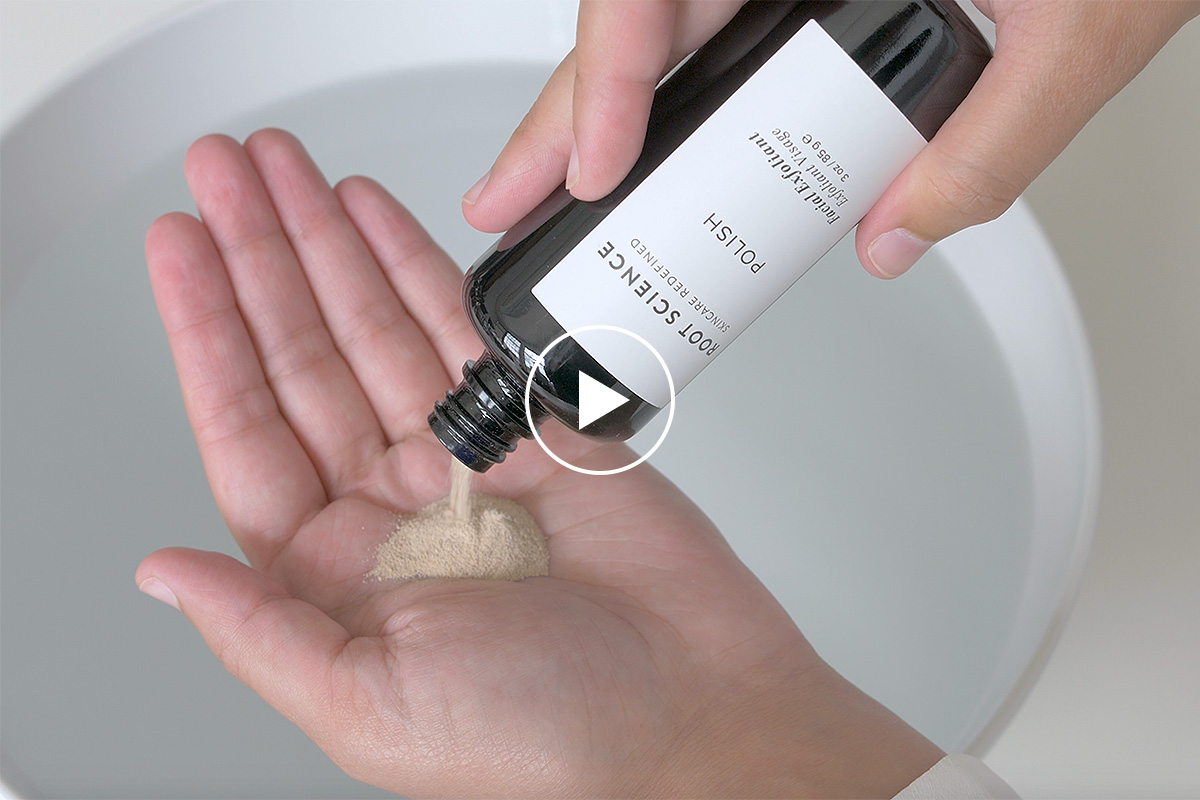 The Experience
Nutrients activate with just a few drops of water. Powder transforms into velvet paste infused with micro grains. Senses awaken to notes of sultry rose, sweet hibiscus and crisp citrus as skin reflects the morning glow.
Exfoliate
Rice Flour Sourced from United States
A centuries old beauty secret of the Japanese Geishas. Gently exfoliates without disrupting pH, unveiling smooth skin.
Clear
Turmeric Root Sourced from India
An antioxidant powerhouse and time-honored skin rejuvenator. Turmeric improves appearance of skin tone while keeping blemishes at bay.
Brighten
Licorice Root Sourced from United States
Renown for its brightening ability, active compound glabridin inhibits enzymes responsible for hyper-pigmentation, minimizing dark spots and uneven skin tone.
Purify
Pink Clay Sourced from France
Absorbs surface build-up and pore congestion.
Smooth
Hibiscus Flower Sourced from Egypt
Known as the "Botox" plant, this natural source of Alpha-Hydroxy Acid (AHA) gently exfoliates, decongests pores, and improves appearance of skin tone and texture.
Soften
Marshmallow Root Sourced from United States
Nature's version of hyaluronic acid. Rich in vitamin A, C, B-complex, minerals and anti-inflammatory flavonoids. Softens, soothes and supports healthy barrier function.
The Process
Mineral rich clays are unrefined and sun-dried. Roots + herbs + flowers are sourced from certified organic farms. 22 active ingredients are hand blended in synergistic quantities proprietary to Root Science. Tried and tested by real people to ensure maximum skin enhancing benefits.
The Standard
Housed in stunning dark violet glass for the highest standard in freshness and potency. Concentrated dry formula eliminates water-induced bacteria and need for preservatives. Violet glass instead of clear prevents light degradation and rancidity. Superior class of organic + wild crafted ingredients are protected for skin safety and efficacy.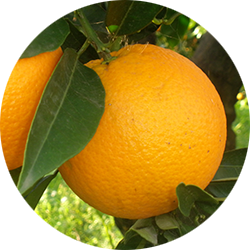 Featured Ingredient: Orange Peel
Orange peel is used in traditional Chinese medicine and its earliest known documentation was in China's first pharmacopeia. The orange peel, contrary to assumption, contains considerably more enzymes, flavonoids, and phyto-nutrients than the fruit itself. Orange peel contains anti-inflammatory properties, which protect against free radical damage and premature aging. The anti-bacterial and antimicrobial properties in orange peel aid in the prevention of skin ailments such as acne. The high vitamin C content has copious skin enhancing properties and has been extensively studied for its anti-aging efficacy.
 Natural · Organic · Cruelty Free · Vegan · Made in Portland