Description
What Is It
A pure and potent spa-quality facial mask that helps you reclaim your natural glow. Reborn unites mineral rich clays with age-defying botanicals to form a rejuvenating treatment that effectively removes dead skin cells while plant-based nutrients plump, nourish and brighten, revealing a revitalized and refreshed complexion.
Why It's Different
A concentrated powder formula made with 100% organic whole plants and mineral clays. Contains no fragrance or synthetic ingredients. Formula activates upon contact with water, ensuring each treatment is as fresh and potent as the next.
Size
1.7 oz / 48 g / 3 Month Supply (Approx.)
Skin Concerns
Fine Lines, Wrinkles, Dullness, Clogged Pores, Skin Tone, Skin Texture, Pollution
Skin Types
Normal, Mature, Dry, Oily
Features
15 Active Organic and Natural Ingredients
When To Use
1-2 x per week as full face mask.
As needed on areas prone to congestion.
Why It Works
Resurface
Rhassoul Clay Sourced from Morocco
Rich in skin nourishing silica and magnesium. Decongests pores and stimulates circulation.
Brighten
Rosehip Fruit Sourced from Chile
Rich in vitamins A + C. Improves the appearance of skin tone and firmness.
Soften
Hibiscus Flower Sourced from Egypt
Known as the "Botox" plant, this natural source of Alpha-Hydroxy Acid (AHA) gently removes dead skin cells and softens complexion.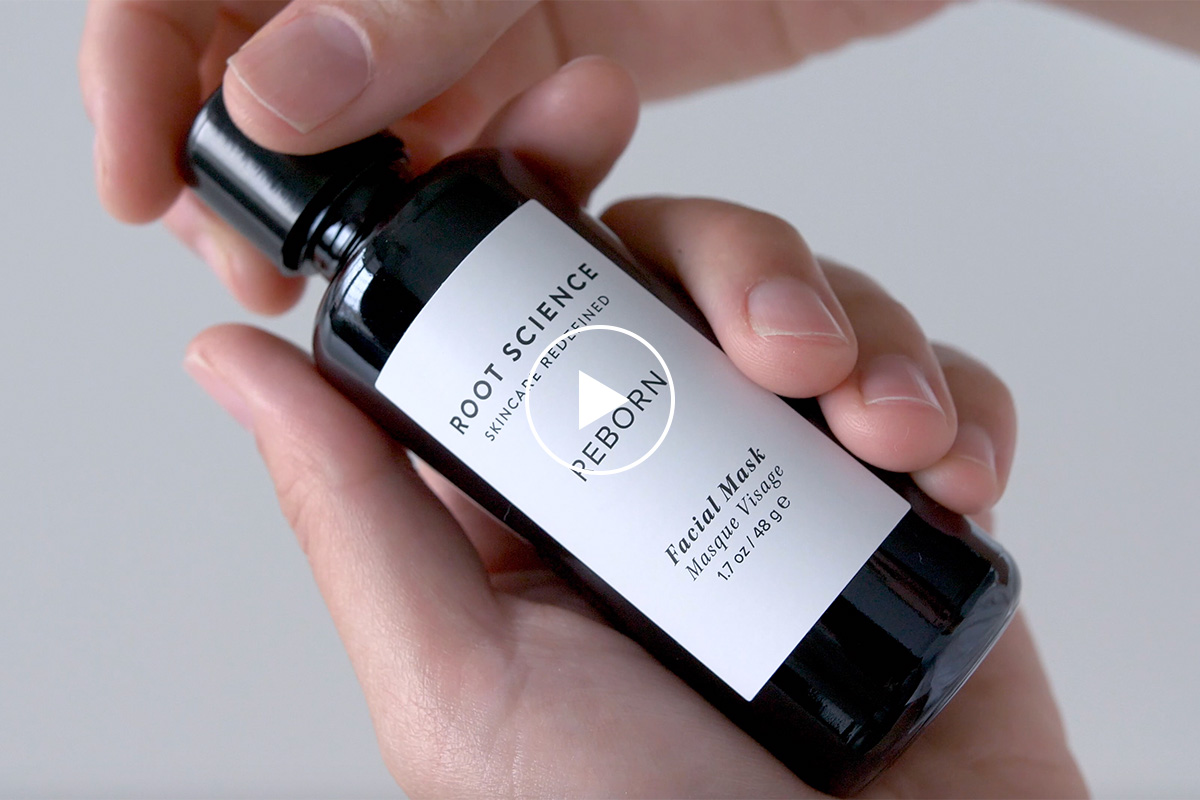 The Experience
Stimulating mineral clays and rejuvenating botanicals work in harmony to renew and refresh skin. Our concentrated powder formula activates upon contact with water and transforms into a fresh treatment.. Rich, velvet mud cools skin on contact, creating the ultimate at-home spa experience.
Healthy Ingredients
For Healthy Skin
We trust in nature's ability to transform, nurture and protect. Powered by fresh ingredients sourced from organic growers committed to quality, Reborn brightening mask revitalizes your skin with nutrient-rich botanicals and stimulating mineral clays, revealing a smooth to the touch, deeply rejuvenated complexion.
Exceptional Quality
For Glowing Results
We meticulously handcraft our formulas in small batches using top quality ingredients sourced from around the world. We house our formulas in violet glass for optimal protection against light degradation. Our concentrated formulas are made without fillers or water, for unparalleled freshness and efficacy.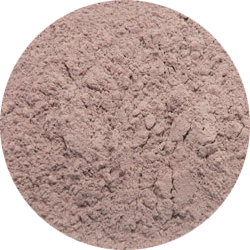 Featured Ingredient: Rhassoul Clay
Rhassoul Clay also known as red Moroccan clay or Ghassoul Clay comes from deep beneath the Atlas Mountains of Morocco.  The use of Rhassoul Clay dates back over a thousand years, used by those of high status in ancient Rome and Egypt. The Rhassoul clay used by Root Science is of truly exceptional quality – naturally quarry mined, sun-dried and untreated.  Rhassoul Clay contains skin enhancing minerals silica, magnesium, potassium, calcium and superior astringent and absorption properties.  It's been shown to be effective at detoxifying, absorbing oils, increasing skin elasticity, removing dead skin cells, and dramatically improving skin texture. Learn more about the benefits of clay here.
Natural · Organic · Cruelty Free · Vegan · Made in Portland, OR.