Description
What Is It
Restore is a nutrient-rich moisturizing serum designed to visibly smooth, firm and revitalize skin. Strategically formulated for dry skin in need of rejuvenation, this highly concentrated formula delivers age-defying Provitamin A, corrective Vitamin E and plumping fatty acids – working in harmony to restore radiance and support healthy skin.
Why It's Different
A concentrated, oil-based formula made with superior quality organic, cold-pressed oils, essential oils and CO2 plant extracts. Contains no synthetic ingredients or fillers.
Size
1 fl oz / 30 ml / 3 Month Supply (Approx.)
Consistency
Rich. Provides enough moisture to replace the need for additional creams or lotions, yet sinks into skin effortlessly.
Features
19 Active Organic and Natural Ingredients
Skin Concerns
Dryness, Fine Lines & Wrinkles, Uneven Skin Tone, Loss of Firmness, Dullness, Dark Spots
Skin Types
Dry, Mature, Normal
When To Use
Daily AM & PM.
Why It Works
Correct
Rosehip CO2 Extract Sourced from Bulgaria
A natural source of pro-vitamin A, boosts cellular renewal, collagen production and reduces the appearance of sun damage.
Renew
Tamanu oil Sourced from Indonesia
Renown for its remarkable healing effect on skin; antibiotic, antimicrobial, antioxidant, and anti-inflammatory properties reduce the appearance of scarring and sun damage.
Replenish
Macadamia oil Sourced from Kenya
Rich source of Palmitoleic Acid, which decreases in skin with age.  Protects skin from environmental stressors, moisture loss, and supports healthy barrier function.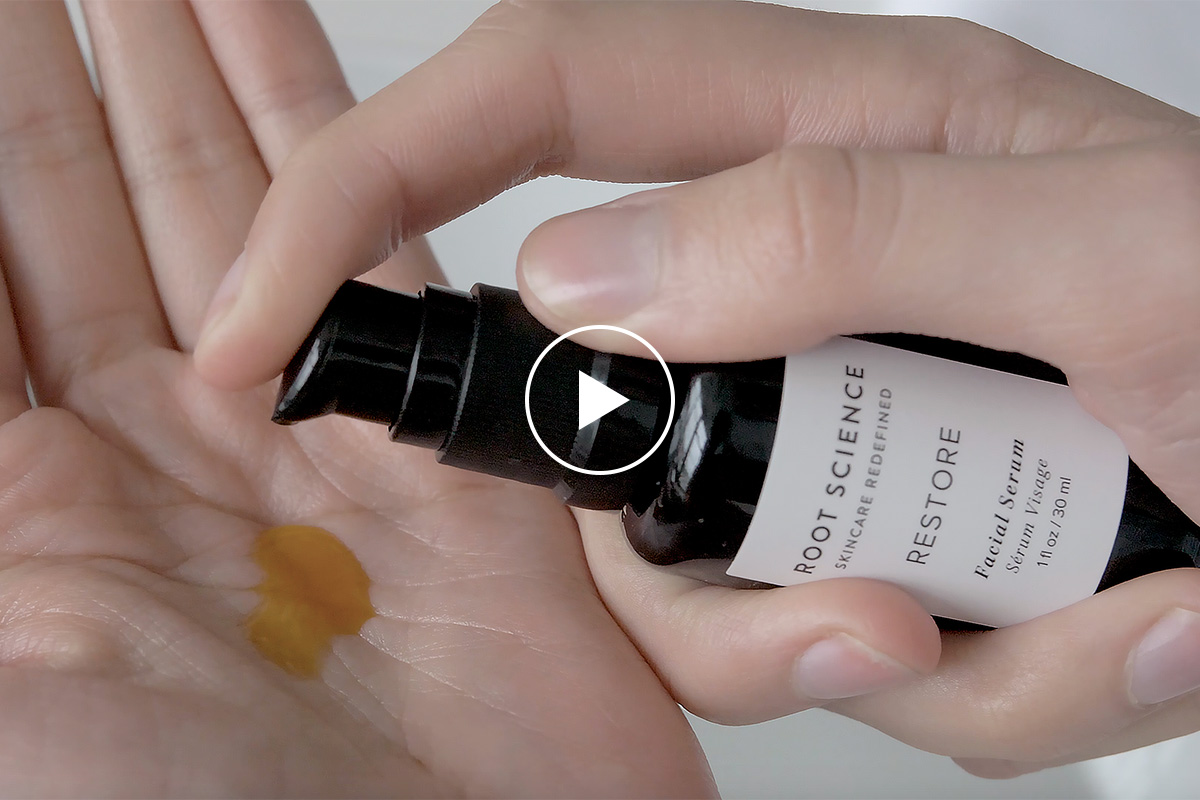 The Experience
Soothing notes of sweet florals and light citrus enchant senses and revitalize complexion. Serum warms in the palm of your hand and nutrients are gently massaged into face and décolleté. Lavish botanicals drench complexion in glow activating vitamins as moisture rich oils quickly absorb, unveiling perfectly primed skin and a new state of health.
Healthy Ingredients
For Healthy Skin
We trust in nature's ability to transform, nurture and protect. Powered by fresh botanical oils sourced from organic growers committed to quality, Restore serum drapes your dry skin in protective antioxidants and deeply rejuvenating plant actives, supporting a healthy, radiant complexion.
Exceptional Quality
For Glowing Results
We meticulously handcraft our formulas in small batches using top quality ingredients sourced from around the world. We house our formulas in violet glass for optimal protection against light degradation. Our concentrated formulas are made without fillers or water, for unparalleled freshness and efficacy.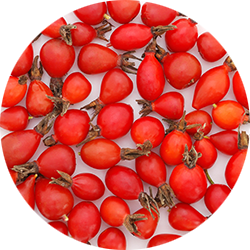 Featured Ingredient: Rosehip Seed Oil
Rosehip oil is extracted from a native rose plant that originally grew wild in Chile and was used as a topical medicinal treatment by the native people for centuries. This age defying oil has recently gained recognition due to scientific studies that have proven its ability to aid in the reduction and prevention of wrinkles and age spots. Its high concentration of pro-vitamin A helps increase cell regeneration and boosts both collagen and elastin levels. Rosehip seed oil is also a rich source of essential fatty acids and vitamin E, which aid in reducing the appearance of scarring and wrinkles. Learn more about the benefits of botanical oils here.
Natural · Organic · Cruelty Free · Vegan · Made in Portland, OR.