Description
What Is It
Youth is your daily moisturizing serum, upgraded. This 100% natural face serum is made with skin transformative botanical oils, plant extract and essential oils chosen for their exceptional preventative and corrective properties, addressing early signs of aging and clarity – without harmful synthetics and preservatives. Each nutrient-rich drop delivers smoothing fatty acids, revitalizing vitamins and potent antioxidants that reduce the look of fine lines and blemishes while protecting skin from environmental stressors.  Feed your skin a daily-dose of plant-based nourishment to support clear skin and a healthy glow now and for years to come.
Why It's Different
A concentrated, biocompatible formula made with high-quality organic, cold-pressed oils, therapeutic essential oils and CO2 plant extracts selected for their benefits to skin health. Contains no synthetic ingredients, artificial fragrance/colorants, photosensitizing essential oils or inactive fillers.
Size
1 fl oz / 30 ml / 3 Month Supply (Approx.)
Consistency
Medium-weight. Provides enough moisture to replace the need for additional creams or lotions, yet sinks into skin effortlessly.
Features
20 Active Organic and Natural Ingredients
Skin Concerns
Early Signs of Aging, Fine Lines, Skin Tone, Texture, Occasional Breakouts
Skin Types
Normal, Combination, Blemish-Prone
When To Use
Use as a daily moisturizer AM & PM.
Why It Works
Protect
Sea Buckthorn Sourced from Germany
A nutritional and antioxidant powerhouse. Contains lycopene, omega 3, 6 , 7 and vitamin E,  delivering regenerative and anti-inflammatory benefits to skin.
Brighten
Prickly Pear Sourced from Tunisia
Antioxidant powerhouse and abundant source of Vitamin E, protecting skin from environmental damage.
Clear
Helichrysum Sourced from Italy
Powerful antibacterial properties keep breakouts at bay as tissue regenerating diketones improve the appearance of skin tone.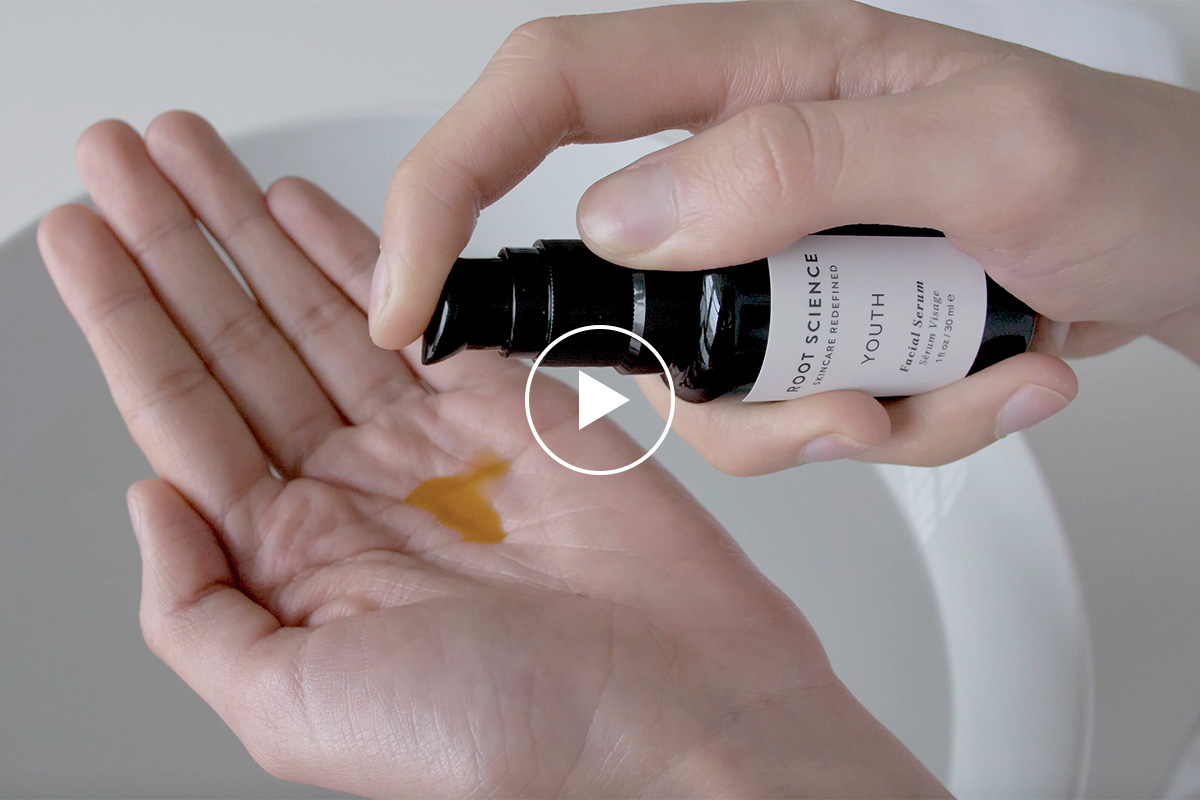 The Experience
An intoxicating whirlwind of crisp citrus, sweet floral and warm honey notes arouse senses and invigorate skin. Serum warms in the palm of your hand and nutrients are gently massaged into face and décolleté. Lavish botanicals drench complexion in glow activating vitamins as moisture rich oils quickly absorb, unveiling perfectly primed skin and a new state of health.
Healthy Ingredients
For Healthy Skin
We trust in nature's ability to transform, nurture and protect. Powered by fresh botanical oils sourced from organic growers committed to quality, our Youth face serum drapes your skin in protective antioxidants and rejuvenating plant actives, supporting a clear complexion and healthy glow.
Exceptional Quality
For Glowing Results
We meticulously handcraft our formulas in small batches using top quality ingredients sourced from around the world. We house our formulas in violet glass for optimal protection against light degradation. Our concentrated formulas are made without fillers or water, for unparalleled freshness and efficacy.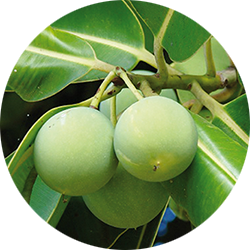 Featured Ingredient: Tamanu Oil
The tamanu tree is indigenous to tropical Southeast Asia. It takes 220 pounds of tamanu fruit; the amount one tree produces annually, to yield only 11 pounds of cold pressed oil. For hundreds of years tamanu oil has been used by the region's natives to address numerous skin ailments. Studies on tamanu oil have proven it to be comparable to that of an antibiotic when alleviating certain maladies due to its lipid content, specifically the antibiotic Lactone. Tamanu has also been studied for its ability to reduce the appearance of scars, with results nothing short of miraculous. Valued for its superior regenerative benefits and skin beneficial properties, tamanu oil contains anti-inflammatory, antimicrobial and antibacterial properties as well as fungicide and bactericide agents. This incredible oil promotes new tissue formation, accelerating recovery and healthy skin growth. For the aforementioned reasons, tamanu oil is revered as a multi-correctional powerhouse. You can find this exceptional ingredient in all of our facial serum formulas. Learn more about the benefits of botanical oils in our natural face serum here.
Natural · Organic · Cruelty Free · Vegan · Made in Portland, OR.