Description
What Is It
Botanic-A is a 100% natural, plant-based retinol alternative and antioxidant powerhouse. This gentle yet performance-driven treatment features clinically proven Bakuchiol, a next-generation plant-based retinol alternative derived from the Babchi plant. Bakuchiol delivers retinol-like results, visibly improving multiple signs of aging, without the irritation and photosensitivity associated with synthetic retinol. This potent formula features some of nature's most powerful antioxidants, including pure Icelandic Astaxanthin and Arctic Oat Extract, protecting skin from environmental pollutants and UV-induced damage.
Why It's Different
A biocompatible, light-weight formula made with organic, cold-pressed oils and clinically proven plant extracts. Free from synthetic ingredients, fillers, fragrance, preservatives and essential oils. Does not contain retinol (vitamin A).
Consistency
Lightweight dry oil.
Features
8 Active Organic and Natural Ingredients
Skin Concerns
Signs of Aging, Fine Lines, Deep Wrinkles, Uneven Skin Tone, Acne
Skin Types
Suitable for all skin types, including sensitive.
When To Use
Daily AM or PM.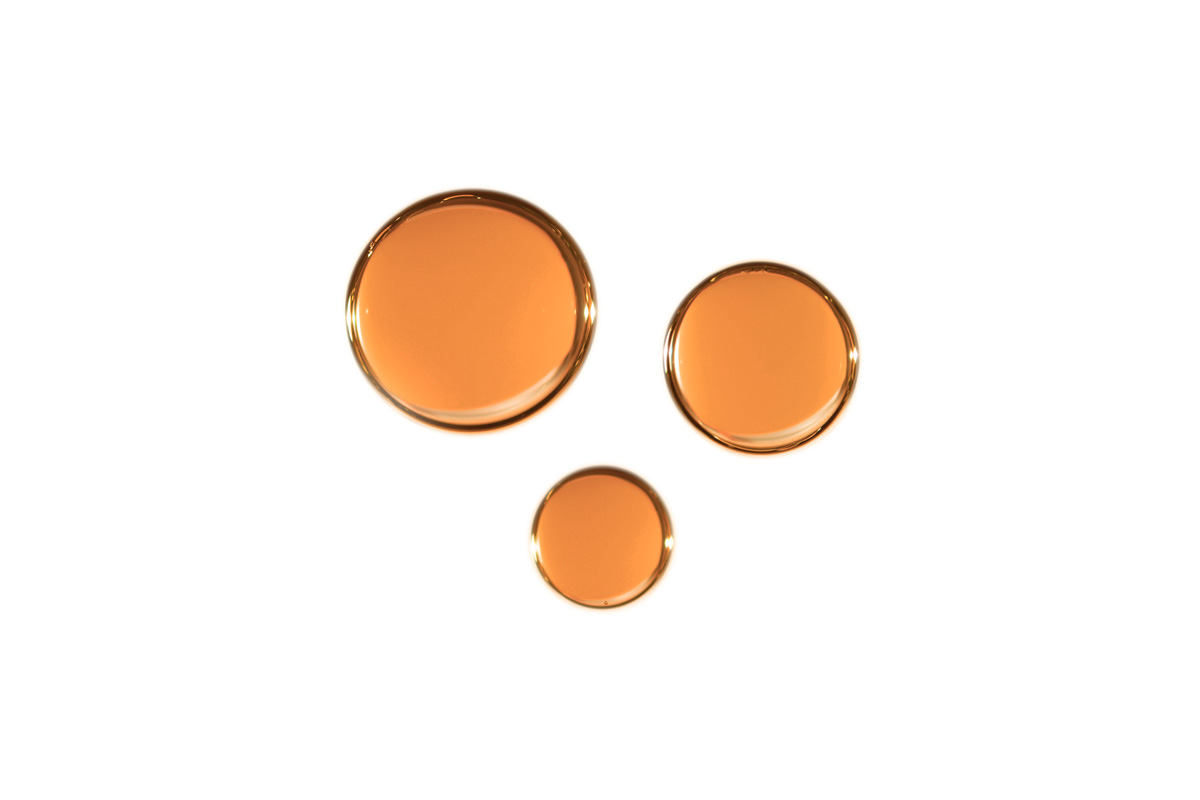 The Experience
Delicate notes of fresh red raspberry unite skin with nature's purest actives. Serum warms in the palm of your hand and nutrients are gently massaged into skin. Lavish botanicals drench complexion in glow activating vitamins, as moisture rich oils quickly absorb, revealing perfectly primed skin and a new state of health.
Correct
Bakuchiol Sourced from United States
Clinically proven to reduce multiple signs of aging. Significantly reduces the look of fine lines and wrinkles and improves the appearance of skin tone, elasticity, and firmness.
Prevent
Astaxanthin Sourced From Iceland
One of nature's most powerful antioxidants. Derived from premium quality algae grown in Iceland using 100% renewable energy. Protects skin from UV and environmental damage while improving the appearance of wrinkles and age spots.
Brighten
Bisabolol sourced from Brazil
A powerful antioxidant and calming agent with skin brightening benefits due to its ability to inhibit melanin synthesis. Contains antimicrobial and anti-inflammatory properties along with skin restorative panthenol (provitamin B5).
Smooth
Biodynamic Jojoba Sourced from Peru
Biocompatible and noncomedogenic. Its structure is similar to the oil skin naturally produces, making it the purest and most effective moisturizer for human skin. Jojoba is naturally antimicrobial, anti-inflammatory, anti-fungal and contains vitamin E and B complex, fatty acids, antioxidants and is readily absorbed by the skin.
Strengthen
Arctic Oat CO2 Extract Sourced from Finland
Biocompatible and noncomedogenic. A time-honored, clinically proven, natural active with potent soothing and skin firming properties. A natural source of skin strengthening ceramides and a rich source of vitamin E and omega-6 linoleic acid.
Protect
Red Raspberry Seed Oil Sourced from France
A rich source of vitamin E and omega-6 lineolic acid, this antioxidant rich oil protects skin from UV induced damage, while keeping skin smooth and supple.
The Process
Premium quality oils are sourced raw, organic, unrefined and non-deodorized for maximum nutrient content. Eight active + skin loving ingredients are hand blended in synergistic quantities proprietary to Root Science. Tried and tested by real people to ensure optimal skin benefits.
The Standard
Housed in dark violet glass for the highest standard in freshness and potency. Concentrated, water-free formula eliminates fillers and preservatives. Pumps instead of droppers reduce oxygen induced rancidity. Dark glass instead of clear prevents light degradation. Purest form of organic + wild crafted ingredients are protected for skin safety and efficacy.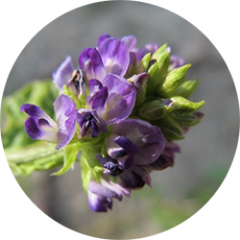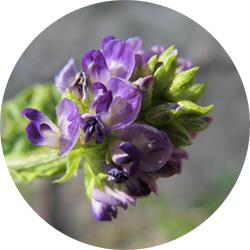 Featured Ingredient: Bakuchiol
Bakuchiol is a 100% natural plant extract derived from the seeds of the babchi plant, also know as psoralea corylifolia. The babchi plant has been used for thousands of years in Ayurveda and traditional Chinese medicine for its numerous health benefits. Bakuchiol is a clinically evaluated plant extract that is considered a true retinol alternative due to its similar effect on cellular activity. However, the benefit of using Bakuchiol is that it does not have the negative side of effects associated with synthetic retinol i.e photosensitivity and irritation. Clinical studies using .5% Bakuchiol demonstrate a similar effect on cellular turnover as retinol, leading to an increase in collagen production and a significant reduction in fine line and wrinkles with improvements in skin tone, elasticity and firmness. Bakuchiol also acts as a powerful antioxidant with anti-inflammatory and anti-bacterial properties. With its numerous skin beneficial properties, Bakuchiol is a multi-correctional botanical active that not only addresses signs of aging, but also blemishes and clogged pores. Just like synthetic retinol, Bakuchiol has impressive acne-fighting benefits. Bakuchiol is a safe and natural alternative to retinol, with no adverse side effects to skin or health, making it Root Science approved.
Natural · Organic · Cruelty Free · Vegan · Made in Portland